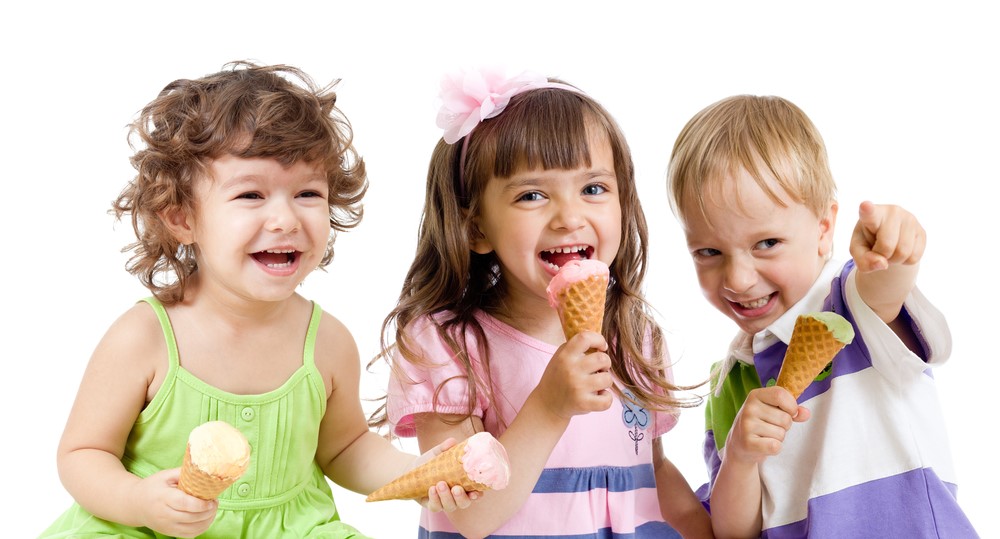 Luckily for all of us at our apartment community in Austin, Texas, our city does not lack the options for enjoying ice cream in the summer months – or year-round! With the temperatures warming up, we thought this would be a perfect time to post some of the best ice cream spots in Austin.
As you read the list, perhaps you and your friends can safely head out to enjoy some of the best of summer in the great outdoors – with ice cream, frozen custard, sorbet, or a cool gelato in hand.
One more note: be sure to click into each company's website to see their hours and take-out options during our challenging times.
Michoacana Natural Ice Cream
9426 Parkfield Dr
Austin, TX 78758
Ever tried Pine Nut Ice Cream? Do you like popsicles? The selection sometimes seems endless, and all are over-the-top natural and delicious classic Mexican ice cream options.
Sugar Pine
8578 Research Blvd
Austin, TX 78758
(512) 520-9046
This Japanese restaurant will not disappoint you, and at the same time, may surprise you with their own traditional twists on ice cream, candy, and other tasty treats! Ever try Matcha or Taro Root flavors? Love Coconut Chips on your sundae? Head to Sugar Pine for ice cream, eats, and drinks this summer!
Sweet Ritual
4631 Airport Blvd #125
Austin, TX 78751
(512) 666-8346
Vegan or not, you will love the tasty treats that Sweet Ritual offers through their curbside pick-up program. We love their Vegan Caramel, and you will too!
Uncle Nicky's Italian Specialties
4222 Duval St
Austin, TX 78751
(512) 650-8373
Once known as "Dolce Vita," Uncle Nicky continues to pay tribute to the good times once had. Serving classic Italian gelato and sorbet, choose flavors sweetened by fresh fruits of the season. Do not leave without trying the Raspberry sorbet!
Fresa's Chicken al Carbon
915 N Lamar Blvd
Austin, TX 78703
(512) 428-5077
This is the spot where you really should have dessert first! Known for its traditional selection of food and beverage, Fresa's also takes our top pick for its Honeycomb Swirl and Tres Leches Cakes!
Gemelli
1009 E 6th St
Austin, TX 78702
(512) 525-2170
Whoever thought of the idea of opening a business specializing in gelato, cocktails, and coffee should win a blue ribbon at the summer fair. Gemelli on 6th Street is the perfect pick for a pick-me-up in the afternoon.
Prohibition Creamery
1407 E 7th St
Austin, TX 78702
(512) 992-1449
Promoting their establishment as offering "intoxicating handcrafted delights," the menu mirrors their marketing efforts. How about a scoop of "Signature Bourbon, Whiskey Chocolate, or dairy-free Prickly Pear Mezcal ice cream?
Holla! Mode
1800 Barton Springs Rd
Austin, TX 78704
(512) 751-7866
Their Thai-Style ice cream options are always "Made to Order" so you know what is coming your way. Using organic products and pure cane sugar, you can rest assured that your sweet summer treat is free of preservatives and prepared exclusively for you!
Cannone Gelato
1720 Barton Springs Rd
Austin, TX 78704
(737) 333-9366
From their permanent digs on Barton Springs to their festive bicycle carts, no matter where you go, the delicacies from Cannon Gelato in Austin will never disappoint! Mango anyone? Stracciatella? It's all good.
Lick Honest Ice Creams
1100 S Lamar Blvd #1135
Austin, TX 78704
(512) 363-5622
Rounding out the top ten list of ice cream spots selected by our neighbors at Juniper Springs apartments in Austin is "Lick Honest Ice Creams." Did you know that they deliver on a weekly basis – right to you at Juniper Springs! Have you seen their everyday luscious list of flavors? It is time you do!
No matter where you choose to enjoy your ice cream this summer, we always like to bring some home to enjoy pool side with our family at Juniper Springs!