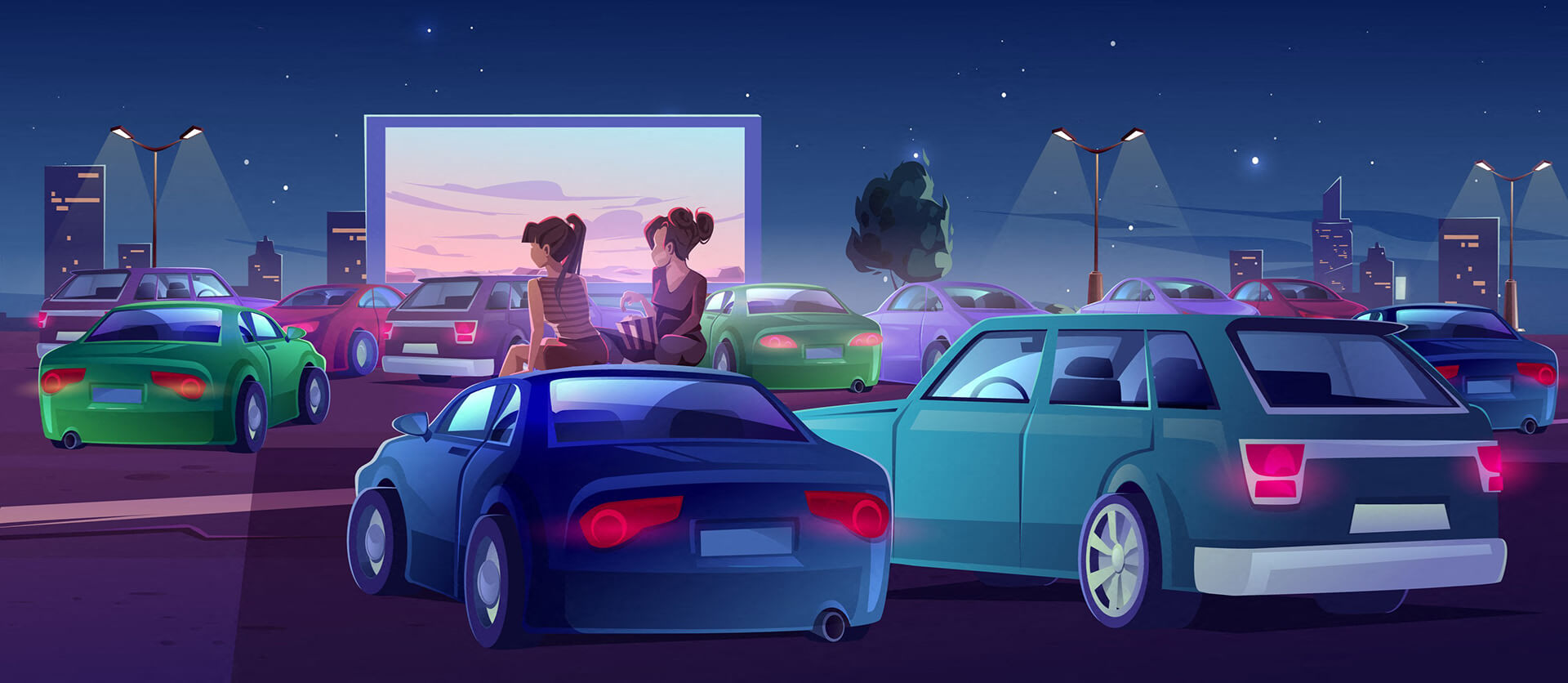 As the summer continues to heat-up, we're looking for new ways for all of us to cool off in and around at our apartments in Austin. Below you will find a few ways to have fun and contribute to your community as well.
Remember drive-in movies? Been to one lately? Here is fun thing to do in Austin with your family in tow. Mark your calendar for September 23, 2020 as this innovative company launches the all new Floating Cinema.
According to their website, you need to pre-reserve your boat that holds up to 8 people. The company has set aside up to two dozen so act quickly. They expect to have a variety of family-friendly movies and when you sign-up they will let you know ahead of time as to what to expect. Good-old fashion popcorn and beverages will be available for sale before you head out to the water.
Here's a real fun video of what a floating cinema looks like and it was filmed in Houston; take a look now! And be sure to get your tickets soon than later!
Moments ago, we got you excited about outdoor movies. We could not let this news post go by without offering you details about where to see more movies in Austin within a socially distant setting. Check out the line-up of movies at the Starlite Drive-In!
Right in the heart of Austin, and a short drive from Juniper Springs apartments, you and your date can pull up to this mini outdoor theater to take in popular indie films or some of your favorites from times gone by.
For other outdoor Drive-In movie options in Austin, TX, dive in to this list of the Top 10 Drive-In Movie Theaters in Austin, TX,
OK, so we are lovin' this new thing to do in Austin. It is touted as 'the world's first floating popsicle stand,' and you can float your boat or kayak on Lady Bird Lake any weekend this summer to check it out! In addition to this just being a cool idea, it has a super cool background.
The owner got laid off due to Covid-19, so he dabbled around in his yard and built a floatable pallet. Once out on the Lake, he thought of the idea to bring popsicles to the peeps. And today, it is a brand-new business fulfilling the income he once had before this brilliant idea was launched just weeks ago.
If you are half-way through the summer and have yet to give back some time to your community, this is a great "feel good" way to do so. Now in its 2nd year, Generation SERVE continues to offer ways for you and your friends to volunteer in and around Austin through the end of August.
Here is more information from their website about how you and your family can involved:
HOW TO GET STARTED
View their Activity Calendar

Sign up for something to do

Show up to the occasion for full directions from one of their staff members

Celebrate your service – you deserve it!

Do it again before the summer is over
Whether you decide to make it a date night at the drive-in, float your boat, or volunteer to help those less fortunate, our team Juniper Springs apartments in Austin, Tx encourage you to get out and about to support our local businesses – safely – this summer!