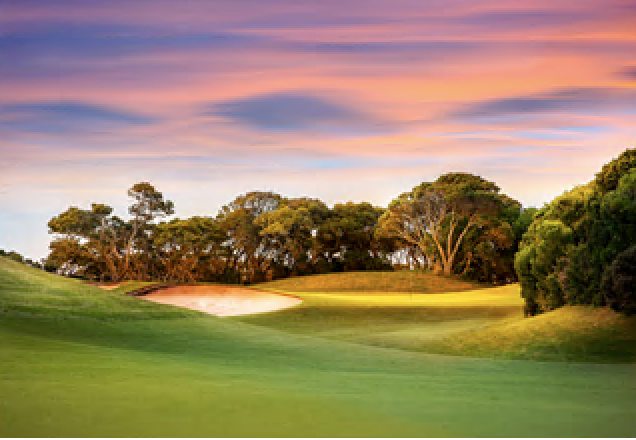 With spring in the air, and winter behind us, golf enthusiasts like myself are anxious to get out on the bright green grasses of the top golf courses in and around Austin, Texas!
Whether you enjoy the sport, or not, every course offers beginner options or private lessons from the Pros right on site.
Within this blog, and the next to follow later this month, you will see our list of 'must play' courses that are a short drive from our apartment community at Juniper Springs.
As they say in the biz, "tee it high and let it fly!"
Fazio Canyons Golf Course
Located at the Omni Barton Creek Resort and Spa, this 7,153-yard, par-72 golf course is one of Tom Fazio's finest designs. Surrounded by stately Red Oaks and Sycamore trees, with vistas of Austin's Hill Country, the views are as enjoyable as this award-winning golf course in Austin, Texas. Adding to the scenery is the 'Audubon International Signature Sanctuary" which is a classic touch by Fazio that is common among his finest designs.
Fazio's Foothills
Host of the forthcoming 2022 PGA Professional National Championship, this is yet another classically designed golf course by famed designer Tom Fazio. It was recently tapped as one of Golfweek's Top Texas Golf Courses and has a full list of former awards that include:
Golfweek's Best Courses by State (2021), Golf Digest Best Golf Courses in Texas (2021), Dallas Morning News Texas' Most Beautiful, Fazio Foothills (Hole #16, Par 4) (2019), Dallas Morning News Top 100 Texas Golf Courses (2019).
We like this course in particular as it is designed for every level of golf enthusiast with FIVE tee boxes – making it ideal for a family outing to encourage the beginner and challenge the most advanced.
Falconhead Golf Course
Nestled throughout the famous Hill Country of Texas, Falconhead Golf Club and its sprawling terrain is yet another fine option for a day on the links.
As noted on its website:
"The vision of our architects was to fit Falconhead lovingly into the gentle ups and downs of its site west of Austin. They kept all the flavor of this unique land shaded by gnarled trees and crisscrossed by meandering streams and creeks. The Tour's seal of approval means that we offer you the kind of excitement you would expect to find at a tournament-level course, combined with a chance to succeed no matter what your skill level.
For more options to test your talent, watch for our next blog this month as we present Part Two of "The Top Golf Courses Around Austin, Texas!"