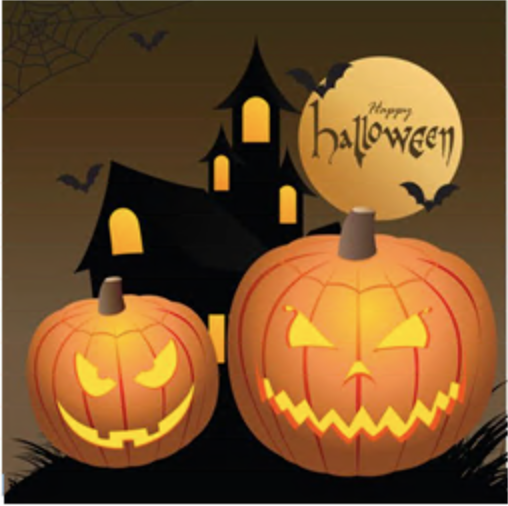 Our last blog gave you our insight into the best places to pick a pumpkin in Austin. And today, here are some new ideas that were hand-picked by our staff at Juniper Springs apartments in Austin, who love this season as much as you do!
Take a Haunted Tour of Austin
If you have never done this, put it on your calendar now. The folks at ATX offer the only haunted tour in Austin and the only tour you may ever take … in a private hearse! Really! For those who have lived in and around the city for many years, you know that paranormal activity prevails year-round, and especially during the Halloween season. You need to make a reservation, and these tours sell out, so don't wait.
During the excursion you will be escorted by their professional guides (fully dressed in creepy costume) to some of the area's most haunted homes and establishments, including the Littlefield House, Clay Pit, the Tavern, and others.
Murder, Mystery and Misadventure!
Make your reservation today for this must-do Halloween haunt on October 29. Dress comfy and deck out if you want to for a creepy crawly tour through one of Austin's most haunted cemeteries. The tour starts at 10:00 am and leaves on the half-hour until 2:30 pm. You will be introduced to some of its 'finest residents', which include a victim of a saloon shooting, a mourning mother who had to bury her kids, two ambushes (keep your eyes open!) and other colorful characters that make this tour one not to miss!
Austin Ghost Tours
Presented by the couple that wrote "History and Hauntings in Austin" and other spooky stories, these tours are true to their tales. The team at Austin Ghost Tours has been personally involved in investigating Austin's famous haunted history for over a quarter century. Based on "firsthand experiences," the (published) tour guides will take you into a world of paranormal activity like you have never experienced before.
As their website notes: Reserve your spot and bring an open mind as guests have captured photographic evidence or reported interactions, whispers, and COLD SPOTS!
Take the Kids to Boo at the Zoo!
On Friday and Saturday nights, kids of all ages can take a spooky train ride, be entertained by goofy puppets and hang around in the haunted mansion, too. Wear your costumes (no masks, please) and stroll through the illuminated trails and décor. Bring flashlights to see all the critters at night at our famously friendly Austin Zoo.